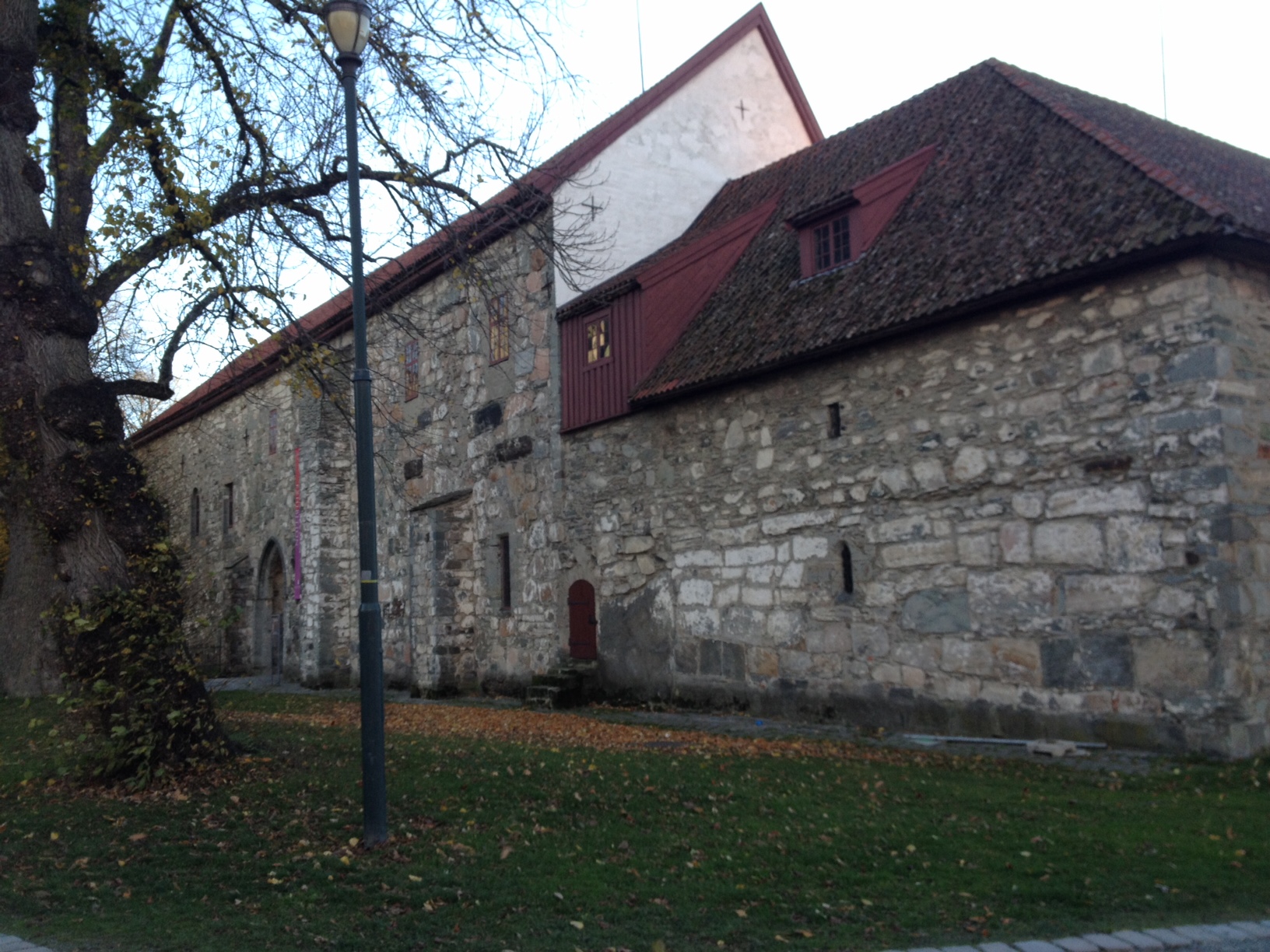 Foto: Tore Ivar M. Aarsland
To medisinstudenter som også forsker parallelt ved KGJN, Tore Ivar og Tor-Arne, var nylig i Trondheim for delta på Frampeik. Frampeik er en konferanse for forskende medisinstudenter som arrangeres årlig i en helg i slutten av oktober.
Tema for i år var "Forskningskvalitet" og i den anledning holdt flere meritterte forskere foredrag for deltakerne på fredagen Mest inntrykk gjorde kanskje professor Curt Rice fra Universitetet i Tromsø som tok opp det at mye biomedisinsk forskning ikke tar hensyn til forskjellene mellom kjønnene, som igjen vil ha negative konsekvenser for pasientene. Dette er også relevant i ADHD hvor for eksempel jenter tradisjonelt diagnostiseres og behandles mye senere enn gutter på grunn av forskjeller i hvordan ADHD manifesterer seg i de to kjønnene.
Lørdagen presenterte Tore Ivar preliminære data om hvordan forskjeller i metabolismen av aminosyren tryptofan kan være endret hos mennesker med ADHD. Tor-Arne snakket senere om hvorvidt immunsystemet kan være involvert i ADHD. Begge foredragene ledet til interessante diskusjoner og ble referert til av de som holdt foredrag senere på dagen.
Søndag deltok KGJN-studentene på andre foredrag, hovedsakelig epidemiologi og bioteknologi, før de tok flyet tilbake til Bergen.
Av Tor-Arne Hegvik og Tore Ivar Aarsland (forskerlinjestudenter)