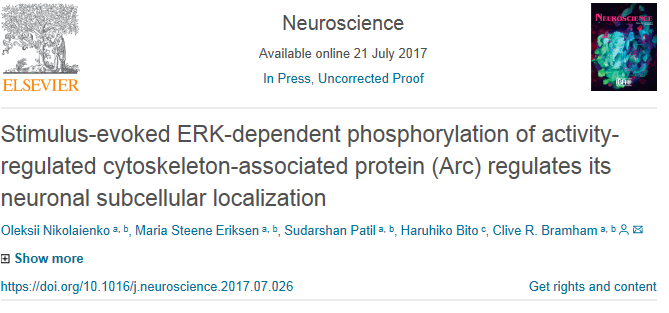 Highlights
ERK binds a non-canonical docking motif in the Arc C-terminal domain.
In vitro kinase assays identify five ERK phosphorylation sites on Arc.
Stimulus-evoked phosphorylation occurs on Ser206 in the central hinge region of Arc.
Phosphorylation regulates Arc subcellular localization in hippocampal neurons.
Endogenous Arc is Ser206 phosphorylated during LTP in live rats.